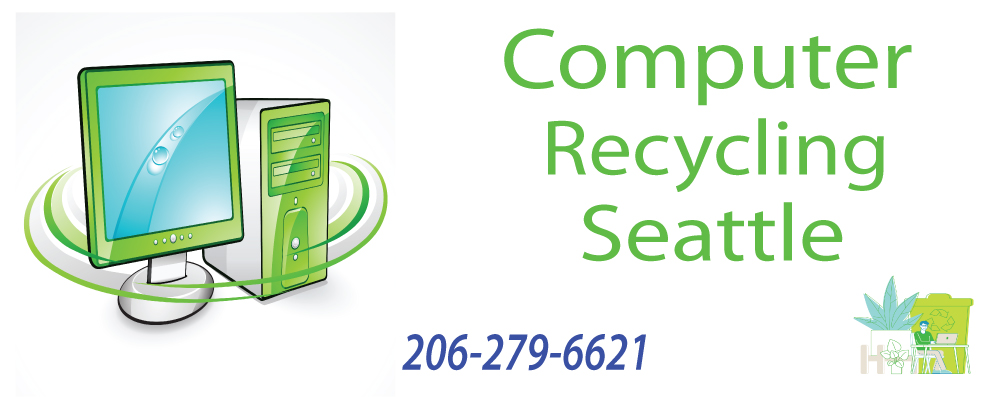 Computer Recycling Seattle: We recycle desktop computers, laptops, Macs, Macbooks, tablets, cell phones, and other e-waste. Our team then wipes the data on all recycled computers for free. Many times we simply destroy the hard drives. Of course we also recycle cables, switches, and networking equipment of all types.
We Offer Corporate Computer Pick-Up Service: Call to schedule an appointment. We recycle corporate data centers, servers, and networking equipment. This includes cables, and of course laptops, desktops, and monitors.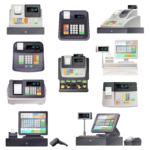 POS Equipment Terminal Recycling: Our company Computer Recycling Seattle recycles all types of POS Point Of Sale equipment. POS terminals, credit care readers, POS Printers, punch bars, servers, cables, and all other types of POS equipment. We can come to your restaurant or retail location, and remove your POS equipment if necessary. Computer Recycling Seattle is the Puget Sound Region's most complete POS system recycler. Our team will refurbish, and re-purpose all POS equipment recycled at our location. Please call if you have any questions about POS recycling. If your company is looking for refurbished POS Point of Sale equipment, terminals, or card readers let us know. We have a large inventory of quality POS terminals, and other networking equipment.
Serving The Greater Puget Sound Region
Computer Recycling Seattle serves the Greater Puget Sound Region. Our team has the ability to serve all types of companies, large, and small. We also serve individuals with special requests when it comes to computer recycling. Even Ultra-Sound machines can be picked up and recycled, along with other types of Medical Equipment.
Why Do You Need A Computer Recycling Service?
Recycling computers, and other electronics just saves space. Everyone needs more space right? Tired of your old desktops and desktop computer parts taking up all that space? We've got you covered. Bring them in to us for recycling and we will properly re-purpose them for re-use for free when possible.

Recycling Saves The Planet: E-waste (computers) which are not recycled end up in the landfill, or worse, where the harmful metals may leach into the surface polluting the soil, groundwater, and the Earth. Not good. Dedicate yourself to a good cause today by properly recycling all the desktops and parts that you don't need.
Why Go For Our Computer Recycling Service? We Are Eco-friendly: For every desktop that is recycled, one less desktop is manufactured and this ultimately generates less e-waste. So if you are an advocate for the eco-friendly movement, recycling your desktop computer is perfect for you.
Sustainability From Computer Recycling
Sustainability: At Computer Recycling Seattle, we ensure your desktop and desktop parts are put to better use when possible. We can stop a majority of computers and computer parts from ending up in the trash, or landfill. We can do this by reusing and recycling them making the entire process sustainable. Recycling Computers and repairing them for re-use, or repurposing them is the most sustainable thing you can do. Every computer we make useable is one that does not need to be manufactured and shipped.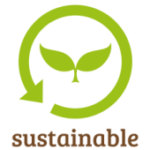 Usefulness: We will find a use for your desktop computers by repairing and refurbishing them for commercial purposes. Computer Recycling Seattle also sells refurbished computers, and laptops in our retail store, and on the internet. Our business also serve the community by donating different items to an array of various charities and organizations. If your charity needs computers, let us know, and we will see what we can do.
Always Free Of Cost: The best things in life are free and so is our service. At Computer Recycling Seattle, we take your old desktops and desktop parts off your hands for free. So you get to be a good Samaritan without burning a hole in your pocket. We do not charge for recycling computers, or laptops, or their parts. Ever.
We Protect Your Data: We securely wipe or destroy every hard drive in every computer or laptop brought in for recycling. Your data remains safe 100% of the time. Protect the environment and destroy your data with Computer Recycling Seattle. Date Wipe Certificates, and e-mail confirmation of computer data wiping is available upon request.

Corporate Pick Up Service And Computer Removal: Want us to pick up your desktop and desktop parts from your place of business? Computer Recycling Seattle will take care of it. From cables and wires to LCD screens and hard drives, our truck will come to your location and pick up all your recycled computers, and other it equipment. So sit back, relax, and trust us for a hassle-free experience recycling your organization's computers, laptops, servers etc. (some restrictions apply)
Contact Computer Recycling Seattle
Get In Touch With Us: Have any queries about computer recycling for us? We would love to hear from you. Reach out to our customer support, and get all your questions answered promptly.
Recycling for Alzheimer's: Computer Recycling Seattle donates a portion of all recycled computers sold to Alz.org. So far this year we have donated thousands to help find a cure. Know that part of your recycled computers, and computer parts are going to a good, and I mean a really good cause. You can view our donations history any time when you stop by our store at 76th and Aurora. We proudly display our donations.
Contact Us: Call Computer Recycling Seattle Today