We Will Take Care Of Everything – Recycling
Our Logistics Team: The logistics team at Computer Recycling Seattle will gladly take care of everything. Whatever your company requires in the way of inventory tracking, data destruction, or documentation.  With everything related to your recycled computers, we are more than eager to accommodate you. We also can pick up pos terminals and pos equipment for recycling. If your store, or restaurant has old equipment left from an upgrade contact us for a pick-up. Call for a Pick-Up appointment today at 206-279-6621. Now your company can "Go Green" with Computer Recycling Seattle.
What Are Your Company's Recycling Needs: Please call us today, or you can e-mail our company at ComputerRecyclingSeattle@gmail.com and let us know what your company's specific needs are. We can set up a time that is most convenient for you for a pick-up. We have many options as far as vehicles, and hours for recycled computer and laptop removal. Our team even offers after-hours computer recycling. Just let us know how we can provide our services according to your schedule. We also can pick-up computers, laptops, POS Terminals, and other types of e-waste from multiple locations if necessary. We always keep your recycled computers, and other equipment secure until all data has been destroyed.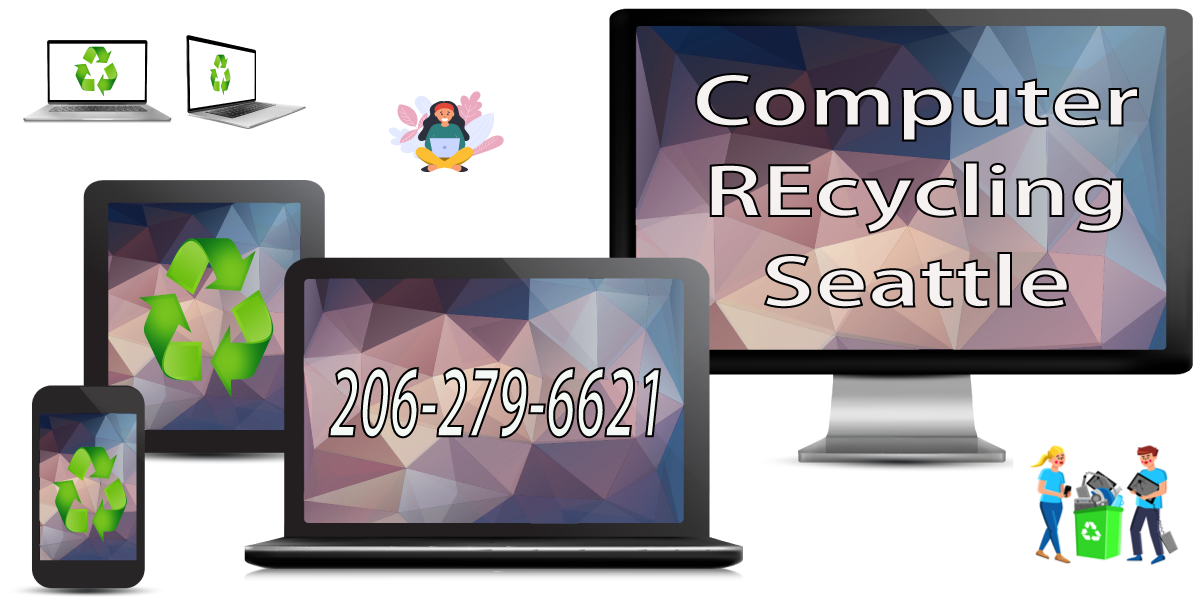 Certificate Of Destruction For Recycled Computers: When we pick up and recycle your company's computers, and laptops, we can usually supply certification that the data has been wiped within 24 to 48 hours. We can email confirmation the data has been destroyed, or fax a certificate of destruction. If you require an inventory list of computers and laptops serial numbers we recycled, and wiped the data that is no problem. Just let us know.
Let Us Know Your Company's Different Recycling Needs
Special Recycling Needs: Computer Recycling Seattle is more than happy to satisfy any of your company's special needs. This means all special requests when it comes to recycling your computers, laptops, and e-waste. Just let us know how we can help you "make room". We can then solve your need to be recycled equipment problems today. One of our customers had over 50 restaurants that needed computer equipment and POS equipment recycled. None of the large companies could handle it because their large trucks could not handle their locations. We were able to pick up all their computers, and POS E-Waste with no problems.
Read Why Computer Recycling Seattle Is Better
We Are A Better Recycling Company: We have an entire page describing why recycling computers with our company is the best way to recycle E-Waste. Read the article – Here –