Computer Recycling For Shoreline WA
Computer Recycling Seattle Serves Shoreline: For the residents of Shoreline WA we are the number one choice for computer recycling. Located at 76th and Aurora we are reasonably close to Shoreline and easy to reach. We recycle most e-waste, computers, laptops, Macbooks, and other computer and networking equipment. We are your Shoreline Computer Recycling Depot. Just head South on Aurora until you get to 76th Street. We are in the purple building on the corner.
Free Computer And Laptop Recycling
Always Free Computer Recycling: We recycle computers laptops and Macs for free. There is no charge to recycle computers laptops or lcd's at our location. Free Computer Recycling. We also recycle for free servers, networking equipment, lcd monitors, cables, keyboards, and other computer equipment. Switches, routers, and hubs are also recycled at our location. For Free. Call phones, land line phones, and cameras are also accepted for recycling.
Macbook Recycling For Shoreline
We Recycle For Re-Use Macbooks: If you have older Macbook Pro's Macbook Air's or other Macbooks you need to dispose of please bring them into Computer Recycling Seattle. Our staff will wipe the data, and attempt to repurpose them if possible. We do all we can to refurbish for reuse all recycled Macbooks. Our refurbishers can use the parts from more than one machine to make working units for resale or donations. When you recycle a Macbook with Computer Recycling Seattle rest assured as many of the parts will be reused as possible.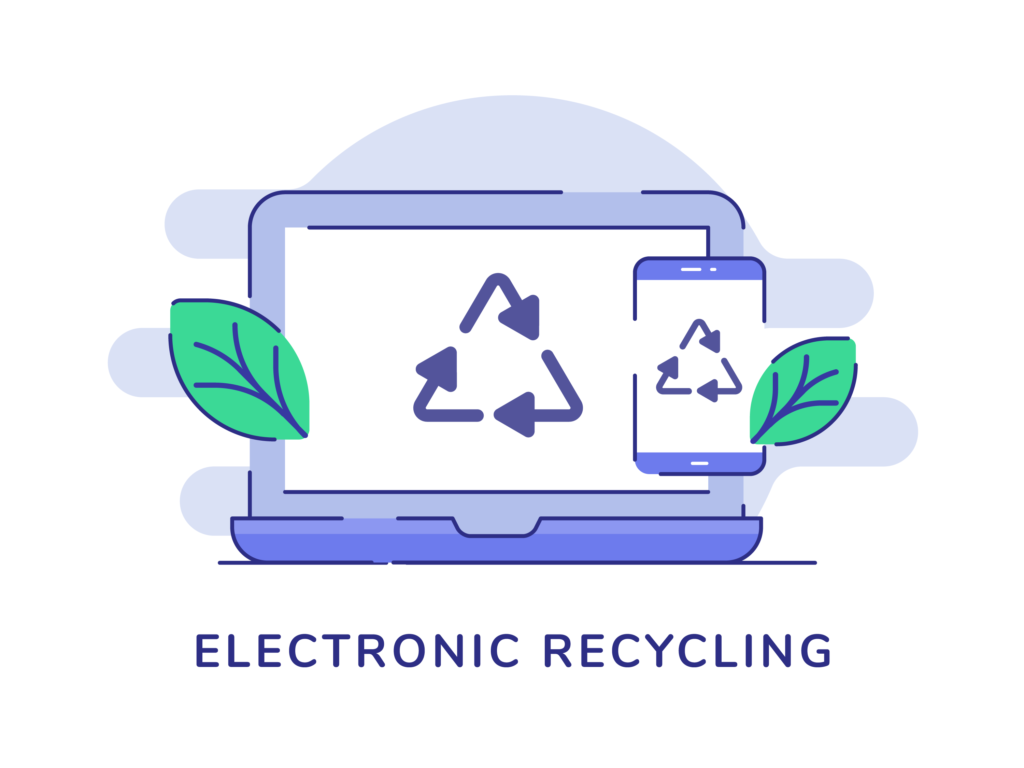 iMac Recycling
Computer Recycling Seattle Recycles iMacs: We recycle all models of iMacs at Computer Recycling Seattle. From the first ones, to current models. Of course we will make sure your data is wiped securely and we will do all we can to refurbish for re-use all the recycled iMacs we get. We also recycle Mac Pro's and G5 and Power Macs. If you live in the Shoreline Area in Washington we are just South, and very easy to get to. You can park on Aurora until 3PM for to drop off your iMacs for recycling.
Other Item Recycling
Computer Recycling Seattle Recycles Most E-Waste: Our company accepts for recycling cables, cords, cell phones, tablets, iPads, iPods, iPhones and just about every other type of small electronics. We do all we can to find a new home for all recycled items. We recommend you reset your cell phones, and tablets before bringing them in for recycling
E-Waste Recycling For Shoreline WA
We Recycle Most Types Of E-Waste: Electronic Waste. From all of the computer and laptop parts to Mac, Apple, and Macbook parts. Chargers, hard drives, batteries, and docking stations. Cell phones, and cell phone chargers. Cameras both digital and film. Camcorders, and VCR's. Stereo equipment including speakers, amplifiers, tuners, digitizers and speaker wires.