What Happens to E-Waste Laptops or Computers Once I Recycle Them
Extend Recycled Item's Life: Computer Recycling Seattle attempts to re-use all recycled  items. We try to extend the life of recycled computers, laptops, Macs, Macbooks and everything else as long as possible. This provides a viable alternative to putting e-waste into landfills, which no one wants to do.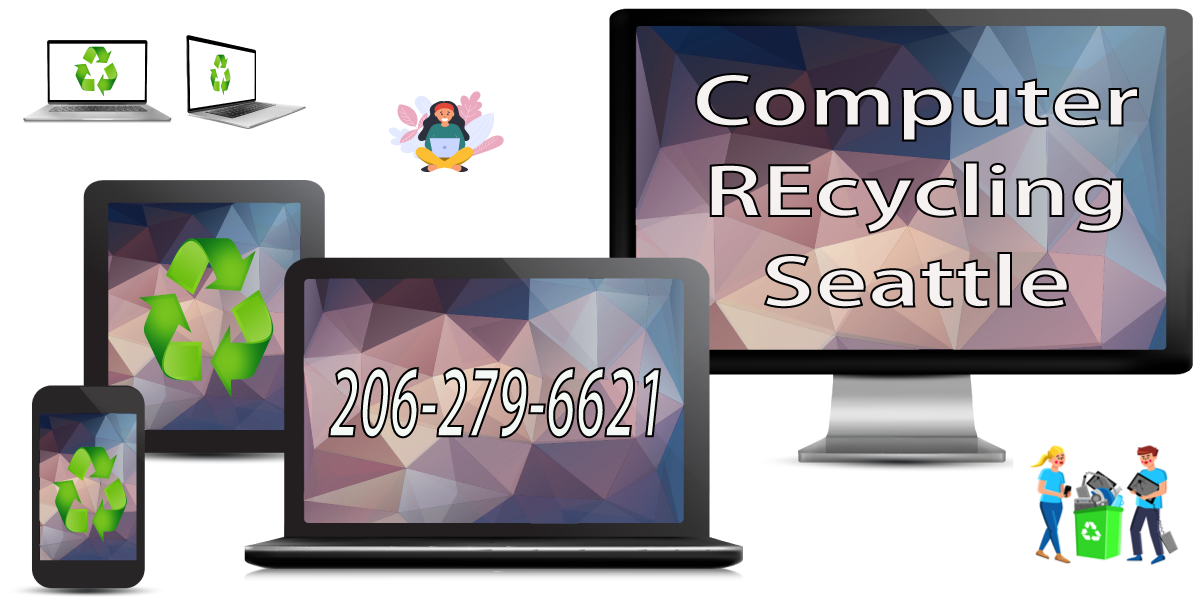 Tested For Re-Use: All recycled items we take in are tested for functionality, and if they work they are refurbished. If recycled equipment does not work, in many cases we repair the items, and re-purpose them, sell them, or donate them. We also part out a lot of items. Recycled computers, and laptops that are not working have many parts that can be re-used. Hard drives, screens, ram / memory, keyboards etc.  If the recycled items are not easily repaired, they are disassembled, and functional parts are resold, or reused.