What

to do with

Computers / Laptops
WANT TO RECYCLE A COMPUTER BUT DON'T KNOW HOW?
Computer Recycling Seattle will securely wipe all data on recycled computers, laptops, and Macs. Make sure you back up all of your data before bringing in your computer to be recycled, and check your backup. Then just bring in your computer, and other E-waste during normal business hours. No appointment necessary. We do not recycle televisions.
Local Drop Off

Location

in Seattle
Address: 
949 N 76th Street, Seattle, WA 98103
We are located at 76th and Aurora in North Seattle
Our team at Computer Recycling Seattle will come to your business, and remove your e-waste at no charge in most cases. Just call to schedule a pick-up. We remove laptops, computers, servers, cables, switches etc.
How Should I

Recycle

Computers / Laptops?
Make sure that you permanently delete all files and programs on your computer's hard-drive after backing up if you are able to. If you can't format your hard drive, we will securely wipe it anyway.
For customers that are concerned about having the data wiped from their recycled computers, or laptops we will begin the wiping process immediately, and notify you when wiping is successful.
Can

Laptop Batteries

Be Recycled?
Yes, we recycle laptop and Macbook batteries. All electronics recycled here will be disposed of properly.
The best thing a person can do with an unwanted computer, laptop, or Macbook is to recycle it with a company that will refurbish it for re-use. Computer Recycling Seattle focuses on the re-use of all recycled equipment left. Every refurbished computer we are able to put back into service is one computer that doesn't need to be manufactured, and shipped. Re-use is the best use for all equipment.

Desktop Computer Recycling For The Greater Seattle Area
Computer Recycling Seattle is one of the leading Apple, Mac, Macbook,
computer, laptop, and electronics recyclers in the Seattle area.  We always practice safe and efficient computer recycling for re-use. We accept computers, laptops, Macbooks and other electronics (e-waste) in the Greater Seattle Area. We perform Data Destruction on all hard drives recycled at our facility in North  Seattle, or in computers we pick up with our on-site computer / networking equipment removal service. We accept all computer parts for recycling including ram, power supplies, motherboards, cpu's, computer cases, fans, heat sinks and other computer parts.
Corporate Computer Pick-Up Removal Service
We Will Remove Your Recycled Computers: Call our Corporate Computer Recycling / Removal Service – Call Here To Schedule A Pick-Up. Computer Recycling Seattle offers corporate e-waste and recycling pick up service 7 days a week. We also recycle POS Systems, and other electronics like iPads, cell phones, tablets, iPhones, cables, switches, servers, and networking equipment. The folks at Computer Recycling Seattle proudly supports Alzheimer's of Washington, and schools. Read about – How Our Pick UP Recycling Service Works – here. If your company needs an e-waste removal service give us a call.
Laptop Recycling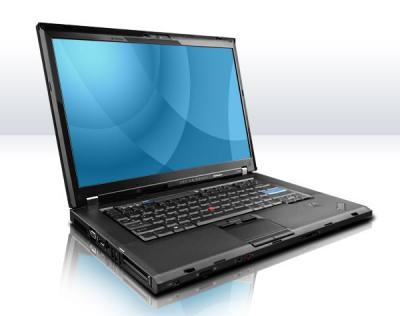 Laptop Recycling: Our company specializes in refurbishing for re-use recycled laptops. We use the parts, screens, keyboards, drives and other parts to build working machines. For every laptop we can fix, and make functional is one that someone can use, and not have to buy a new one. No other recycler in Seattle does as much as us to refurbish laptops for re-use, or repair them. We re-purpose, and donate many laptops every year. If your have any laptops you don't need taking up space bring them in for recycling. And of course we wipe all data on recycled laptops, working or not. Click here for more information about – Laptop Recycling – 
Macbook / Apple Recycling
Apple Macbook iMac Mac Pro Recycling: Our company is the area's leading Mac recycler. We are associated with Macbook Repair Seattle, and not only do we repair recycled Macs, and Macbooks for re-use, we use all the parts from recycled machines we can in our repair business. There is no other recycler in the Seattle Area that does as much as we do to recycle Macbooks for re-use, and repurposing. If you have any unneeded or broken Macbooks you need to get out of your space bring them in. We will wipe the data securely, even if they don't work. We also recycle parts Macbooks.
Motherboard Recycling
We Recycle Old Motherboards: A lot of the e-waste we get in is old motherboards. A lot of our customers have bad motherboards they have removed from computers they need to get rid of. They also have motherboards left over from upgrading their computers. We accept motherboards for recycling. Our staff does all they can to repair, or re-use all recycled motherboards, processors, and ram. Bring in all our old motherboards and we will process them.
Computer Parts Recycling
We Take In For Recycling All Types Of Computer Parts: From computer motherboards to computer cases. Ram, cables, processors, cd-rom drives and more. We will recycle all your old computer parts. Bring in your boxes of old computer parts so they can be processed for their raw materials, or reused in refurbished computers.
E-Waste Recycling
Computer Recycling Seattle Recycles E-Waste: Not only do we recycle computers, we accept cameras, cell phones, printers (for a small fee) keyboards, mice, VCR's, CD Rom Players, Stereo Equipment, and other items. Our company recycled POS Equipment, credit card readers, LCD monitors and other small electronics. We do not accept appliances.